Community Involvement
Southfork Chrysler Dodge Jeep Ram Gives Back to the Houston Community
Firefighters Helping Firefighters
SOUTHFORK CDJR partnered up with Ally Financial to donate to an amazing charity called Firefighters Helping Firefighters. We strive to help those who help others in any way we possibly can, and there is no other organization in Houston that serves active dirty firefighters or the families of Firefighters who have suffered from life threatening illnesses, or loss due to heroic acts quite like this one!! 
Pearland FIGHTS Hunger
SOUTHFORK CDJR has proudly sponsored Dream Dinners mission to fight hunger in our city, and around the world, for the last few years. Our annual contributions are able to feed a local family for the entire year, as well as help to supply non perishable foods to be prepped, boxed and shipped to areas overseas where hungry families lack nutritional resources. Over the last 6 years of the  #PearlandFIGHTShunger movement, over 500,000 meals have been packed,  ⅓ of those meals staying here in Pearland. SOUTHFORK CDJR will continue to donate time and monetary contributions to such a wonderful cause, for many years to come! 
Mr.Vanderquack: St.Judes Jeep Convoy
Here at SOUTHFORK, we believe in family first. Being an extremely family friendly atmosphere,  we hold Childhood Cancer and St.Jude Children's Research Hospital very close to heart. Every September we have the utmost honor in participating in one of the most moving Jeep Convoys around. That is Mr.Vanquack's Official St. Jude Children's Research Hospital Annual Fundraising Jeep Convoy. SOUTHFORK is a proud monetary donator, and avid supporter of Mr.Vanquacks journey across all 50 states in a Jeep convoy, specifically designed to spread the message of childhood cancer research while raising money for St.Jude. We look forward to his 47,138 mile journey to our stand alone Jeep center every September. For more information on how to get involved, please visit: http://events.stjude.org/MRVanderquack
Boy Scouts Pinewood Dirby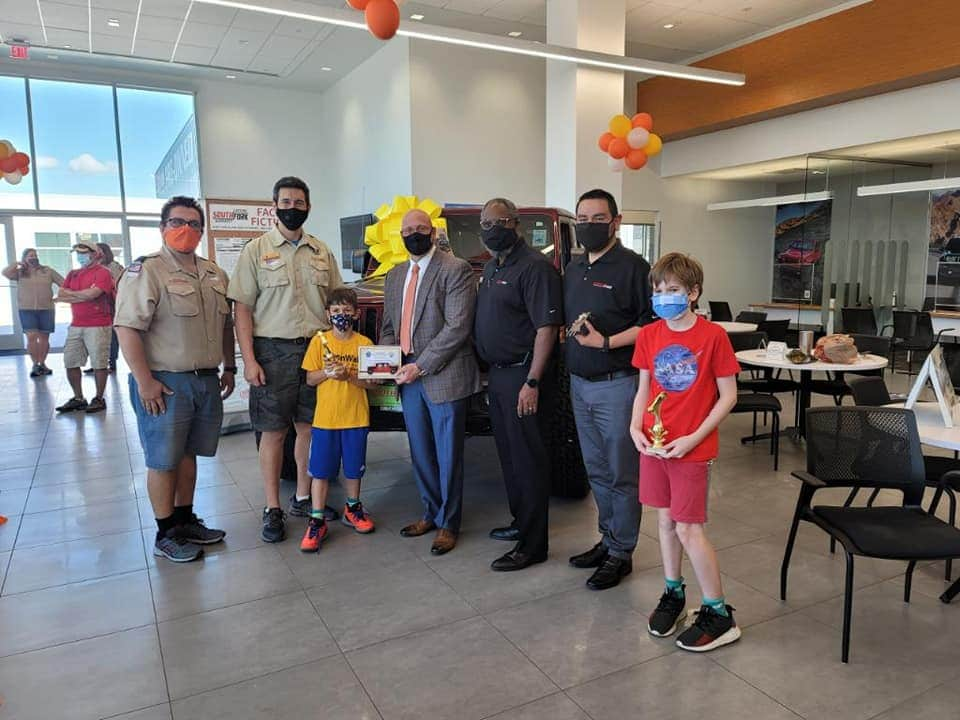 Cop Stop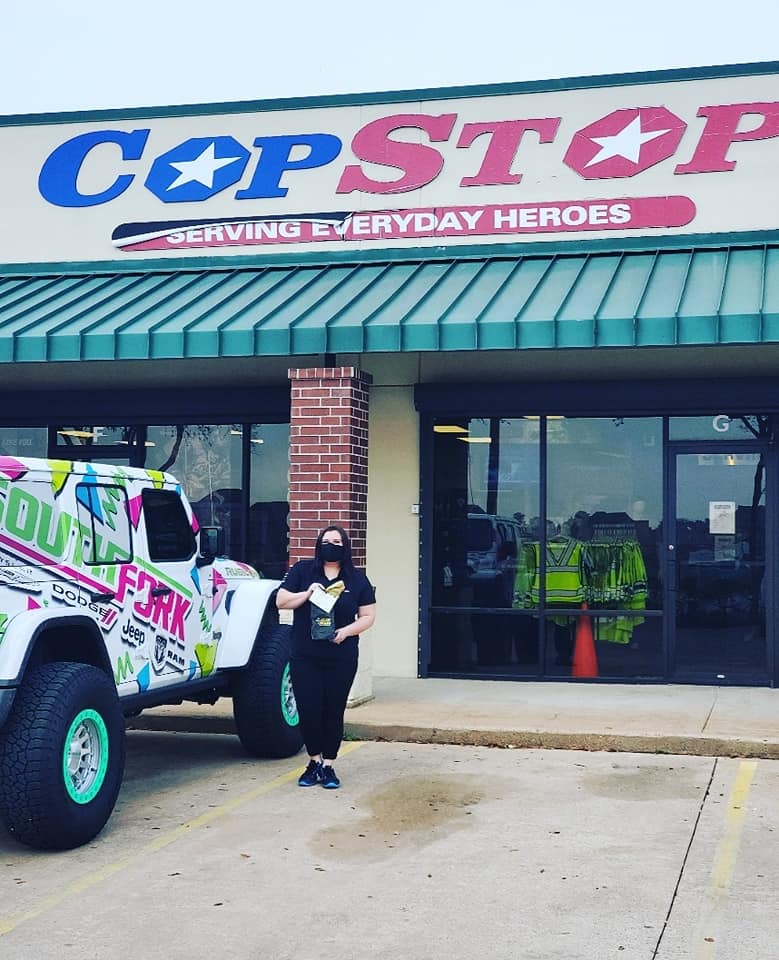 Golf Tournament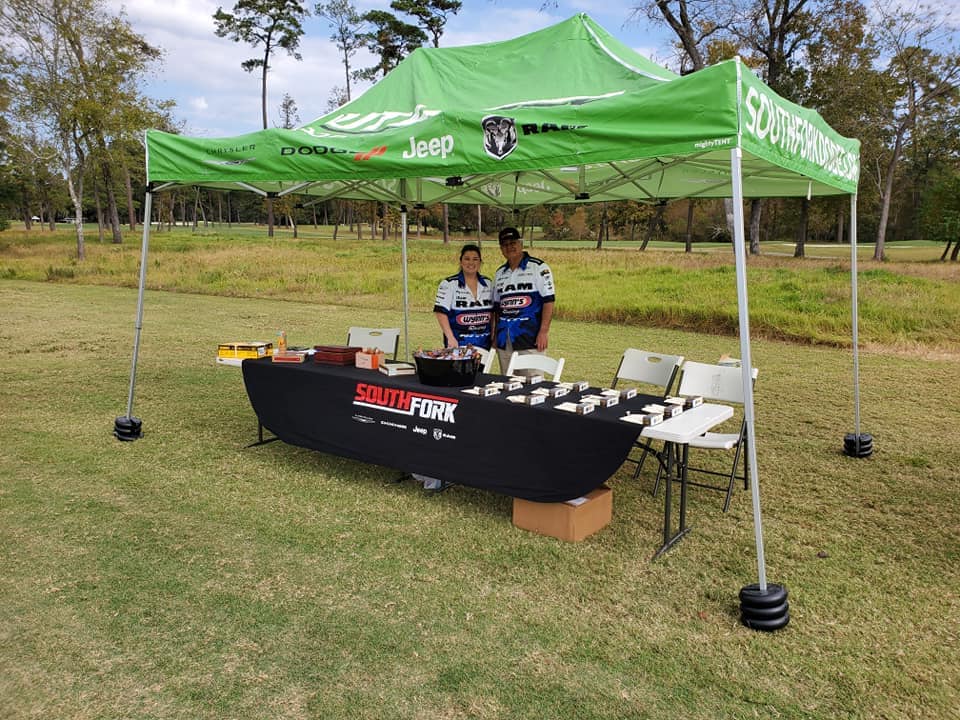 Sabercats Rugby