The All New

2019 Jeep Wrangler


Why it is "MotorTrend SUV of the Year"
There's Only One Jeep Wrangler - and Now It's the "SUV of the Year"
The Jeep Wrangler has long been synonymous with off-road jaunts, adventurous journeys, and rugged, unique style. At SOUTHFORK Chrysler Dodge Jeep Ram, the Wrangler convertible SUV has long been one of our favorite models, and now it's better than ever.
The Wrangler underwent a major revision for 2019, and the improvements pushed this model far beyond what a typical SUV has to offer. But, don't take our word for it. You can hear it directly from the experts at Motor Trend magazine.
Every year, the writers at MotorTrend survey automotive offerings and choose their list of the best of the best, and, this year, it just so happens to be our beloved Jeep Wrangler. The 2019 Jeep Wrangler has officially been named the "2019 SUV of the Year" by MotorTrend, and we couldn't be more proud to tell you all about it.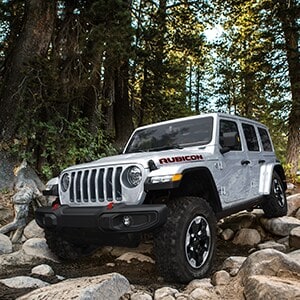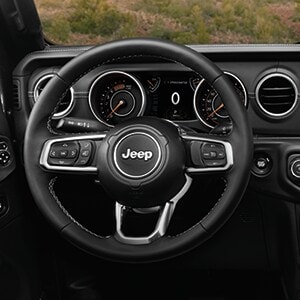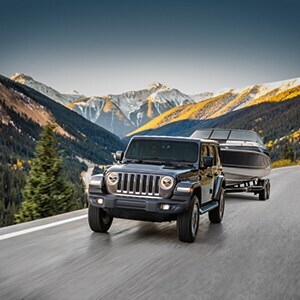 2019 Jeep Wrangler Winning Traits
The Jeep Wrangler doesn't get revamped or revised very often, and when it does we take notice, and so did the judges for this milestone award. There are several updates for this year's model that helped push it to the top of the SUV list. Here are a few highlights:
Power. Whereas previous generations of Jeep Wrangler models only offered a single V6 engine across all trims and styles, the new model also adds a turbocharged four-cylinder as an option.
Technology. The Jeep Wrangler interior has been revamped for 2019, and that includes the addition of several innovative, new features, and a new U connect infotainment system that helps you stay safely connected while on the road.
Design. While the Wrangler maintains its signature round headlight and vertical slot front grille design elements,it does have a few, minor tweaks and updates the writers at MotorTrend liked. Plus, this model still offers the two styles to appeal to different driving needs, a two-door four-passenger model, and a four-door five-passenger model,which the MotorTrend people also like.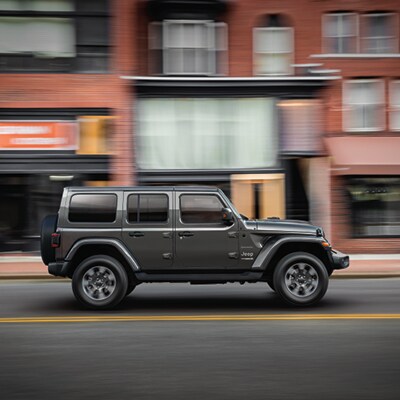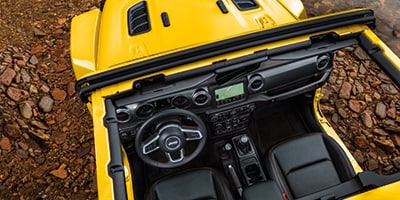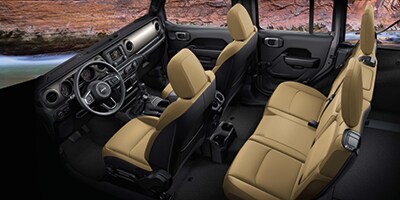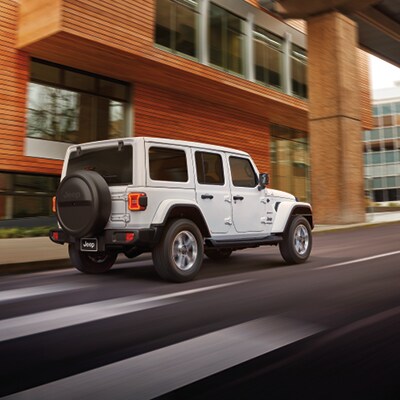 Schedule a Test Drive Today!
Stop by our Marvel-Pearland dealership in person soon and let us show you firsthand everything that's new about the Jeep Wrangler that helped earn it this distinction. One test drive, and we're sure you'll agree, the Jeep Wrangler isn't just the SUV of the year, it's also the SUV for you.
Hours
Monday

09:00AM - 09:00PM

Tuesday

09:00AM - 09:00PM

Wednesday

09:00AM - 09:00PM

Thursday

09:00AM - 09:00PM

Friday

09:00AM - 09:00PM

Saturday

09:00AM - 09:00PM

Sunday

Closed